I am a software developer by trade. I'm currently working on converting a line of software for the Shipbrokerage industry from Delphi to .Net. I recently completed my MS in Computer Science at Sacred Heart University in Fairfield, CT. In addition to a Masters degree, I received a Database Certificate and a .Net Technology Certificate from the university. I graduated in August 2012 with Honors and a 3.90 GPA and I have been inducted into the Upsilon Pi Epsilon International Honor Society for the Computing and Information Disciplines and I am a member of the Association of Computing Machinery.

Into sailing? This is my sailboat, pictured on an outing in Candlewood Lake (with my wife somewhat hidden behind a tree).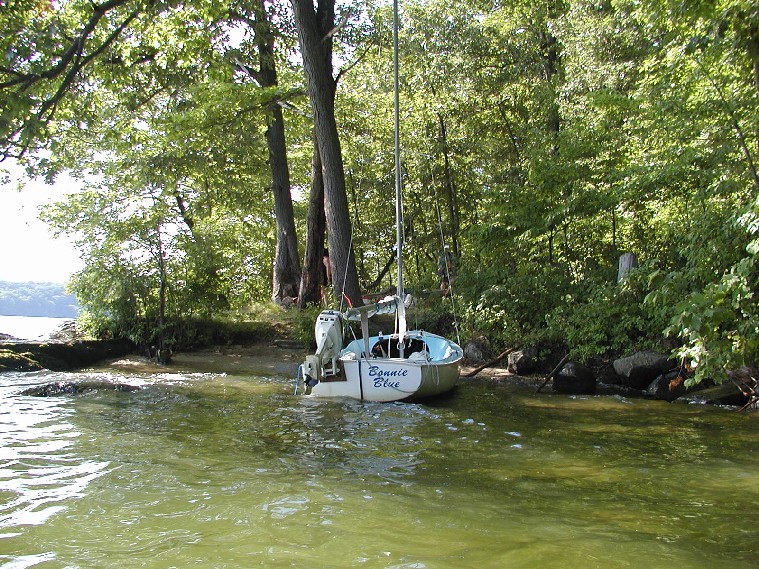 The boat is a Cape Cod Shipbuilding Gemini designed by Sidney DeWolf Herreshoff.
It is a fairly light twin leeboard boat that planes well in a stiff breeze. It is fast, comfortable, and maneuverable; though it is rather tender. The seemingly large engine is actually rather light and powers the boat around in a half-plane at full throttle. The lake is beautiful and large, but the wind is unreliable and puffy due to the hilly setting, so the motor is a necessity.
Check out the link to Cape Cod Shipbuilding--they still sell new Geminis (and some really nice classic designs).